Moso Retail Environments creates, designs and manufactures retail displays, and provides interior design services for our clients. Our goal is to create affordable retail display services to the Furniture and Mattress industry that transform retail spaces to encourage customers to go go from Browsing to Buying. Please see below for important information or answers to questions you may have regarding our production timelines, shipping and tracking.
Because all of our products are manufactured at the time of order rather than having a stock library of printed goods, our production time may vary. Our digital downloads are available immediately after purchase. Most customer placed orders on our website will ship in 5 days or less.
We typically ship our products via ground service. This means it can take up to 7 business days depending on where you are located. You may upgrade your shipping service at an additional charge. We ship all products from Portland, OR. The shipping time is in addition to the production time listed above. We do not provide shipping insurance.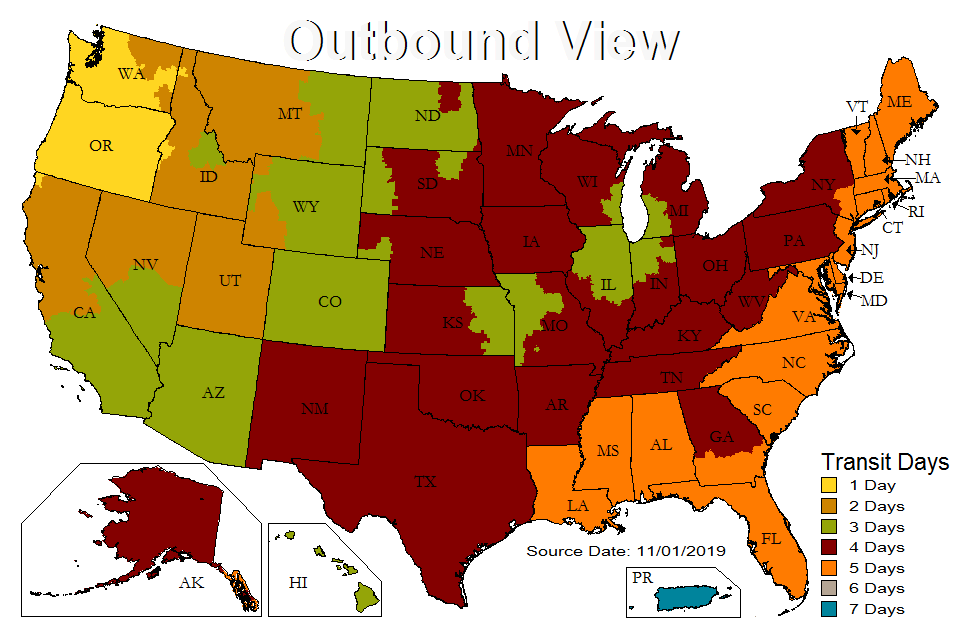 Our shipping cost and time frame are estimates and are not guaranteed. This is because shipping is outside of MOSO control. Shipping may experience delays due to customs delays if you are outside of the continental U.S., weather related delays, incorrect address provided, lost packages.
International shipping may incur local customs and immigration duties and taxes. These additional fees are the responsibility of the recipient. Moso cannot be held responsible for any fees incurred for international shipments. We will be happy to assist you with the information you may need for customs, duties and taxes documentation, but it is the customer's responsibility to attain all pertinent documents for international shipments. This may or may not include a certificate of origin, which will need to be obtained through your local International Chamber of Commerce.
We cannot deliver to PO boxes. When placing an order, please double check your ship-to address to make sure this information is up-to-date to avoid delays.
Once your order is placed, you should receive an email confirmation from our system. Please double check your spam folder, and please add the email sales@mosographics.com to your address book. When stock orders are received, they go immediately into our printing queue. If your order contains custom products that require design time, this typically adds 3 to 5 business days for design, and any additional edits required will also add time needed to your order. Once your custom product designs are approved, the project will go to print.
You can view the status of your order upon logging into your account on our website: shop.mosographics.com. Below is a brief explanation of statuses you may see:
Quote -

Your quote request is complete and should be emailed to you from our sales team. Please review it and follow up with our sales representative.

Pending -

Your order has been placed and it is in our system. It has not been reviewed yet. Typically an order will only spend a few minutes in this status Monday through Friday. Orders submitted over the weekend may not be reviewed until the following business day.

In Design -

Your order contains custom products that require our design services. This status means your order is now in our design queue and will be worked on by our designers.

Proof Review -

Your proof for custom products requiring our design services has been sent to you. Please take some time to review your proof for accuracy, grammar, spelling, etc.

Pending Approval -

Your order is pending cost approval from your VP.

In production - Processing -

Your order is now in our print and production queue. There can be no further changes made to your order.

Shipped WT -

Your order has shipped and tracking information is now available.

Complete -

Your order is complete. It has been shipped and has been closed out in our accounting department.

Canceled -

Your order has been canceled.
You can find the tracking information for your order upon signing into your account at shop.mosographics.com. Once logged in, your most recent orders should be the first thing you see. If you navigate away from this screen, simply go to "My Orders" on the right side of your screen, and your orders should populate. Click "View Order" to pull up your order information, then "Track Your Order" to view its shipping status and tracking information.
Your order tracking information should also be emailed to you from UPS Quantum View once it has shipped, and again when it is out for delivery. Please check your spam folder.
Refund Policy: Moso Graphics LLC works hard to meet our customer's expectations and quality level, and may in certain instances, at Moso Graphics' sole discretion, decide to remake or send additional items to increase consumer satisfaction. Due to the custom nature of this product, all sales are final, and no refund will be issued. The customer must make claims for shortage, defects, and nonconforming goods within 24 hours of receipt of the goods, and no claim made after the expiration of such period will be entertained or allowed. Customer shall hold the goods and corresponding packaging in question until further notice from Moso Graphics.
At Moso Retail Environments, we've built our business by providing you with the best graphics and designs for your showroom. We offer many of the most successful designs that we've made on this site as stock designs for you to utilize. However, sometimes you need something just a little different... or maybe it's something WAY different. Maybe you can already picture it in your mind, or maybe you'll just know it when you see it. Either way, we can help!
Moso Design Services - Choose Moso Design Services whenever:
You need a little design help to make changes to one of our stock designs
Add your logo to an existing design
You have some design elements or files, and you just need us to put them together
You have a design for one type of sign, but want it resized for a different type (e.g. make a poster into a spider stand)
Maybe you have some inspiration, and we can add the design know-how, or
We're starting from scratch, and you're ready to be amazed!
I have my own Print-Ready File - Choose I have my own print-ready file if:
You or your designer made a file using our design template(s)
We made a file for you previously, you would like to re-use it, and no changes are needed
If your file is one we have printed for you before, please let us know if it needs to match, and we will do our best
While our design team is happy to supply you with custom graphics for your order, some of our customers prefer to provide their own print-ready files. Customers who provide their own print-ready files save on design fees, as long as the submitted files adhere to our file submission guidelines. Our submission guidelines are listed within each product template. You can find templates by clicking here.
In order to avoid design fees and/or delays on your order, please review and adhere to our file submission guidelines.
You can find our library of assembly instructions here. This section is always being updated. If you don't see assembly instructions for your product, please email us at info@mosographics.com.
Great question! Our Product Search function will be the best resource to search for specific SKUs. You can find this on the right side of your screen. Our search function is good for keyword searches. For example, if searching for supporting POP for Darcy 750, simply enter "Darcy" or "750" and this should pull up all POP that includes Darcy 750. Usually if nothing populates, it means we may not currently have any POP for that group. This happens if a product is fairly new to the manufacturer.
A good place to start would be by navigating to our "Galleries" page. In this section, you can find POP by gallery concepts shown at market.
Yes, and let us explain why.
I thought design was free?
In order to build our design library when Moso first started we did offer design services free of charge. Unfortunately over the last few years, less than 40 percent of jobs with completed design work were ordered. Thus our design team did quite a bit of free work that never resulted in sales for Moso. In 2017 we had over 500,000.00 of free design work that was completed with no resulting business.
If I just want to modify an existing design, why do I have to pay $50?
Our normal design fee is $75 per hour with a half hour minimum, we bill this by the quarter hour. If you believe your project will take less than a half an hour you could contact our sales team and request to be billed as you go. The minimum design fee is $32.50, but this may be your most affordable option. You are always welcome to submit your own print ready art at no charge. Our products with built in design charges give our customers the best of both worlds, affordable design within a system that allows most project to be completed in under 1.5 hours of time.
What if I have multiple files to modify, do I need to pay $50 for each?
Our data suggests that in most cases, this is the most affordable option, but you can always pay as you go, for $75 per hour with a half hour minimum.
If you would like to print our our Design Charge flier, please click here.
You can find assembly & installation instructions, as well as our product design templates by visiting our Resources Page.