Interior Solutions
CLICK ANY OF THE IMAGES ABOVE TO VIEW A CURATED SHOWROOM VIGNETTE
---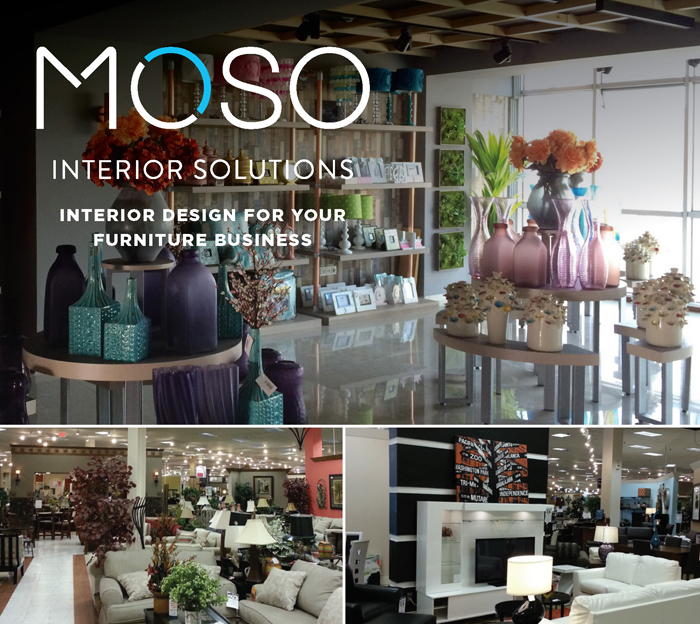 GREAT SPACES DON'T JUST HAPPEN
OPTIMAL REVENUE PER SQUARE FOOT
Moso Interior Solutions brings years of retail design experience that strives to maintain and expand our proven winning track record of superior work, innovation, on time and on budget projects that our clients have come to expect and trust every time.
SERVICES
• Cost effective space planning with furniture layout.
• Knowledgeable selection of paint palettes, flooring and other interior finishes.
• Creative and functional interior construction design.
• Provide furniture group / slot counts that will fill a showroom.
• Assist in the selection of primary merchandise and secondary accent furnishings
• Fashion forward coordination / selection of accessories.
• Create personalized visual display, POP and merchandising.
• Develop customized gallery/store within a store concept.
---
get the showoom you dream of
Moso Interior Solutions creates sustainable, functional, inspiring spaces that optimize revenue per square foot ultimately delivering an exceptional customer experience.

your showroom, reimagined
Moso Interiors has a step by step, simple solution to every showroom transformation. From a section refresh to an entire showroom redesign, your personal project manager will guide you to a profitable showroom you can be proud of.
from concept, to reality
We specialize in design concepts ranging from 'store with-in store,' comprehensive refreshes for existing stores and complete design services for ground up stand-alone stores. With our resources and experience, we strive to be the complete retail design solution for your retail furniture business.
Download the booklet to learn more